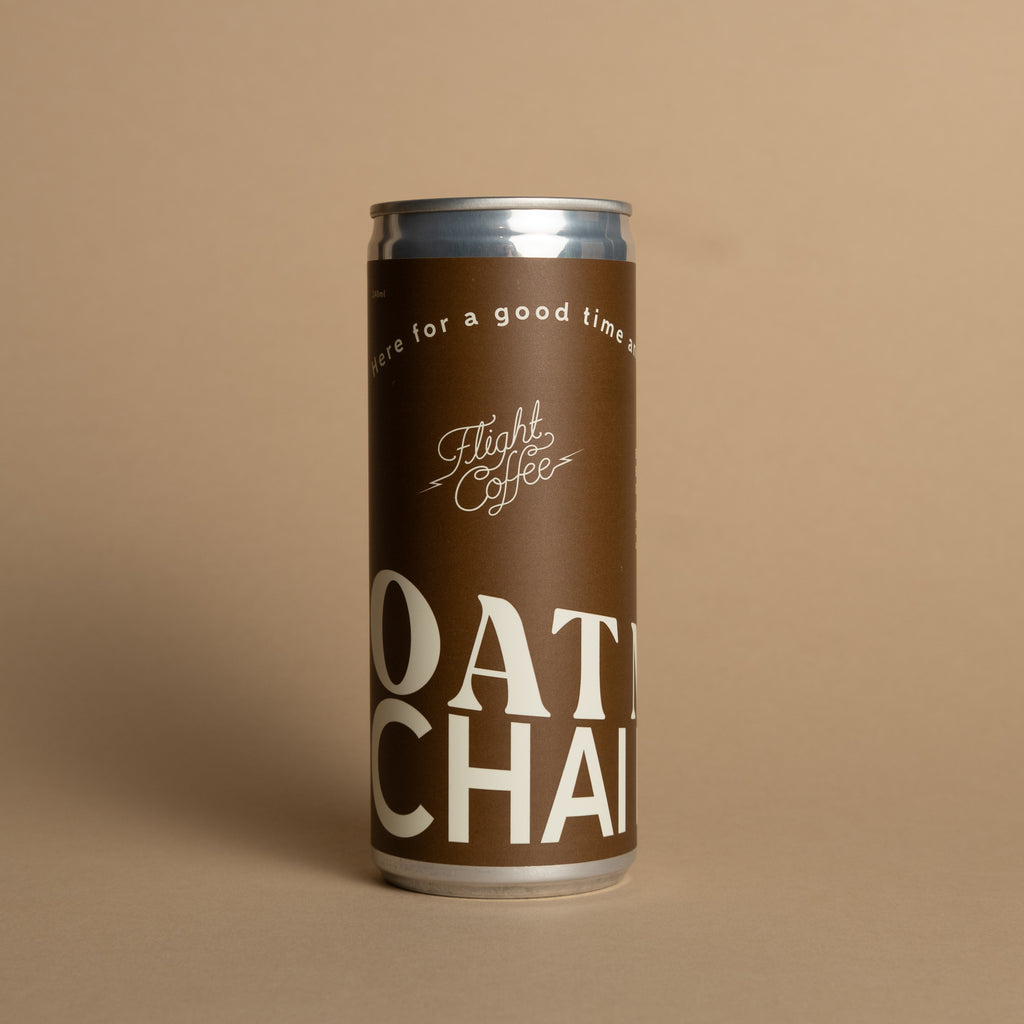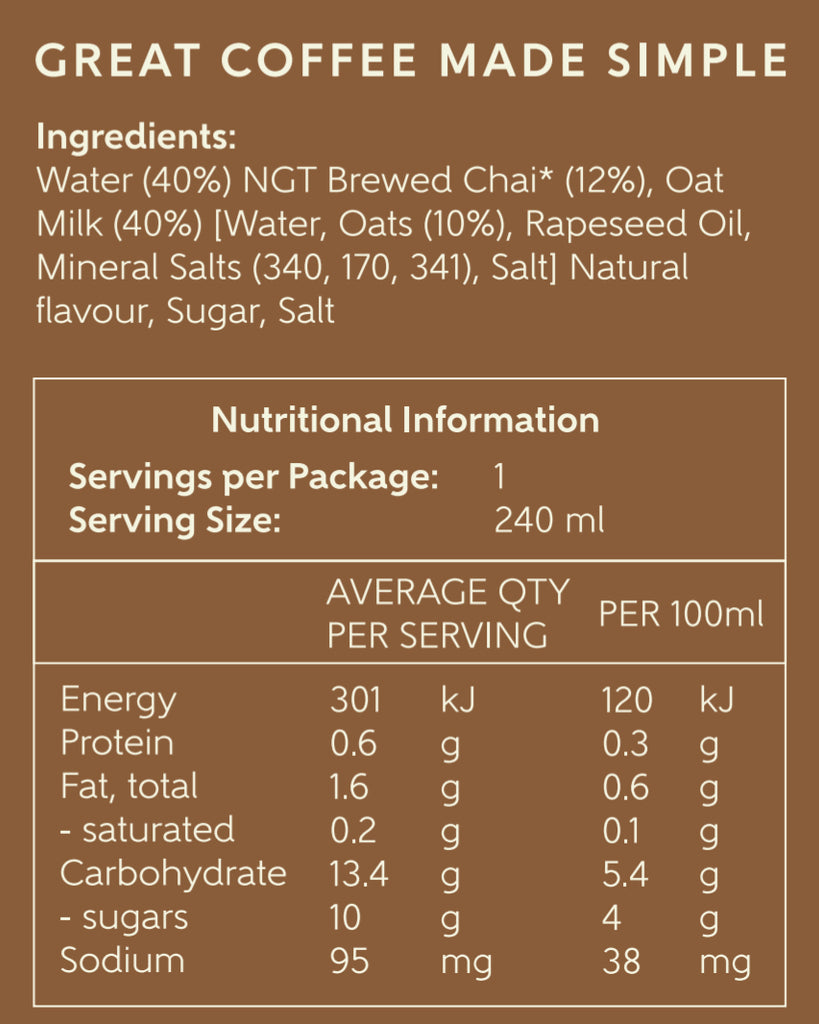 $4.00
$0.00
Oat Milk Chai Latte
Your non-coffee go-to option. With a hint of spicy goodness.
A delicious, low-caffeine drink that can be taken and enjoyed anywhere. Anytime. And not just limited to Summer. Gone are the days when we drink depending on the weather, we drink depending on what is easy, delicious, and what we feel like.

240ml.

Manufactured and produced in NZ.

Best served chilled. Goes well over ice. Or just straight from the can.
Tastes best cold. Real cold.
Please note:

Available as a single can, 4 cans, or a 24 pack.
Nice chai :)
This is a nice refreshing milky drink, it is defs on the spicer side of a chai - I prefer a 50/50 sweet/spice so not 100% my cup of tea but none the less it is a good drink :) nice to have on hand to take to work or have on the go, would recommend this if you like chais :)
Nice chai :)
This is a nice refreshing milky drink, it is defs on the spicer side of a chai - I prefer a 50/50 sweet/spice so not 100% my cup of tea but none the less it is a good drink :) nice to have on hand to take to work or have on the go, would recommend this if you like chais :)