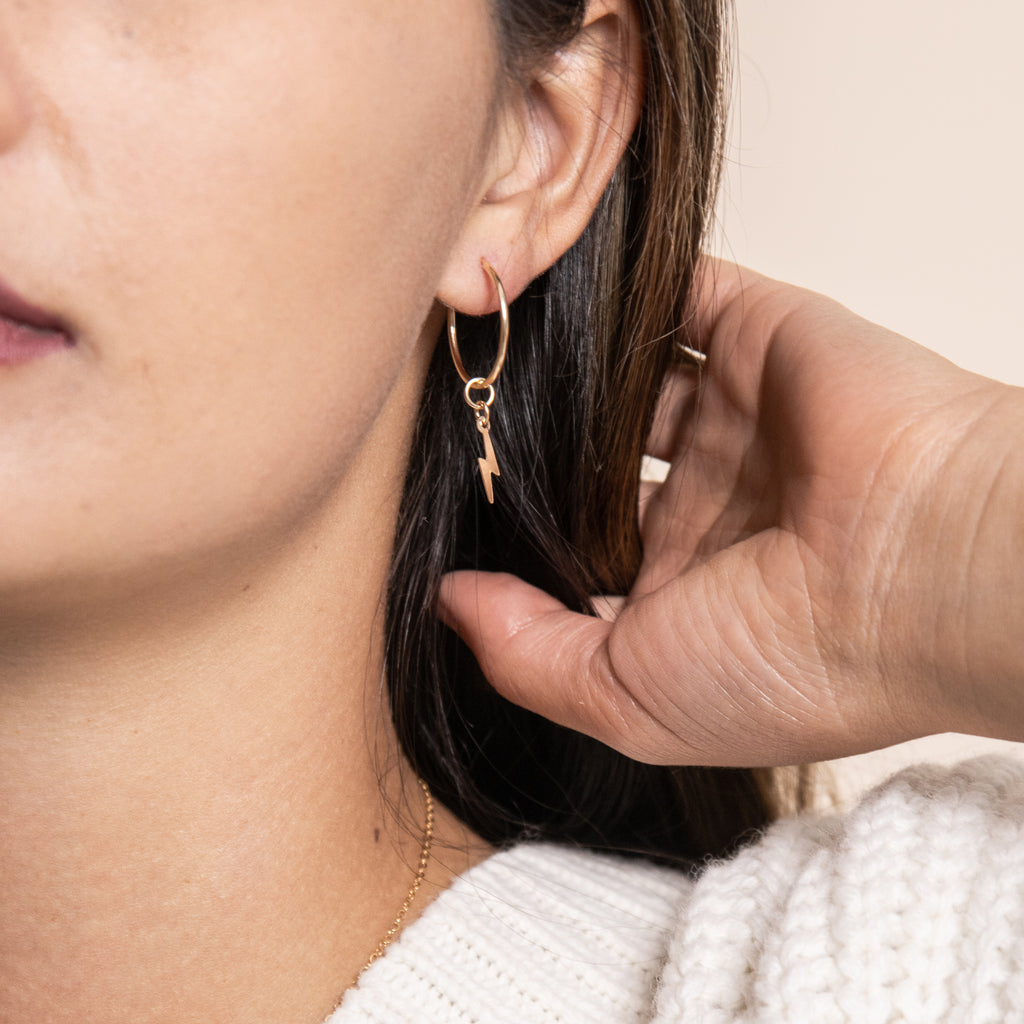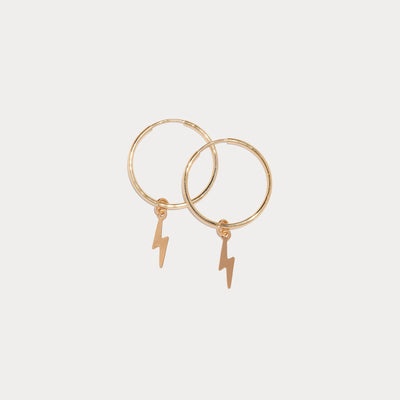 $47.00
$0.00
Reca Lightning Hoop Earrings
Meet Reca. An NZ-based ethical jewellery company which exists to create avenues for women in serious hardship.
This year, to support and celebrate International Women's Day, we've partnered up with New Zealand-based ethical jewellery company, Reca, which supports women to build a better life for themselves by handcrafting beautiful jewellery.
This is a brand that we're super inspired by, so from today, March 8th, we'll be stocking their lightning hoop earrings right here on our website. 
ETHICAL, HANDCRAFTED EARRINGS
These 14k gold filled, dainty lightning hoop earrings are lightweight yet fun and modern. Perfect for everyday wear.
JEWELLERY THAT GIVES WOMEN BETTER LIVES
Handcrafted by the amazing women artisans at Reca. Reca is a 100% New Zealand owned business, and our own range is designed and handcrafted in New Zealand. We train and work with former refugees to make the pieces, including myself. So When you shop with us, you know that you're helping women build a better future for themselves.
WHAT IS "GOLD FILLED"?
Basically much higher quality and longer lasting than gold plated jewellery, but not solid gold.
Both gold plated and gold filled jewellery are a base metal that's coated with gold. Gold filled jewellery often contains up to 100x more gold than gold plated jewellery, and has to meet a certain standard to be called gold filled. Because of this, gold filled jewellery lasts much longer than gold-plated, and doesn't tarnish or irritate the skin so easily.
We take pride in sourcing quality products and materials, so if you have any problems at all with the quality of your new piece, rest assured that we'll repair or replace it at no cost to you.
MORE INFORMATION
14k Gold Filled Endless hoops - 20 × 20 mm Lighting Charm: 14K Gold Filled 14.5 × 4mm